Service excellence and customer-centric luxury are the foundations on which NZ Wheels Sdn Bhd is built upon. Beginning our journey as a private limited company in the motor trade business in 1994, NZ Wheels Sdn Bhd is now an exclusive distributor of Complete-Build-Up (CBU) units and authorised dealer of Germany's prominent hallmark – Mercedes-Benz. We are committed to providing our fellow Malaysian drivers the ultimate ownership experience.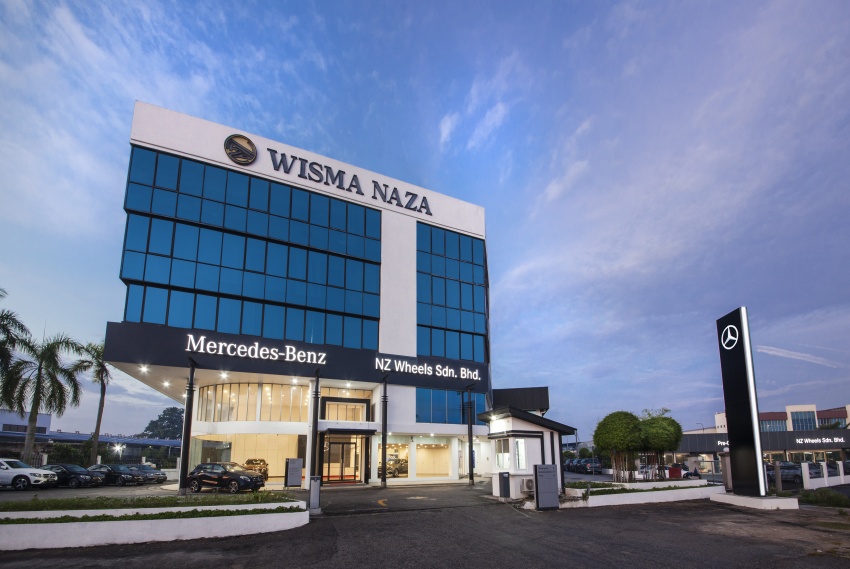 Our Evolution
Our enterprise begun as a Service and Spare Parts Centre located in Klang. Despite our humble roots, our passion has blossomed in the following decades, garnering years of unmatched knowledge, expertise, skills, and handling of Approved Permits (AP) in the motoring industry. We have also spread our wings to serve more Mercedes-Benz drivers in Bangsar, KL North East & Johor Bahru.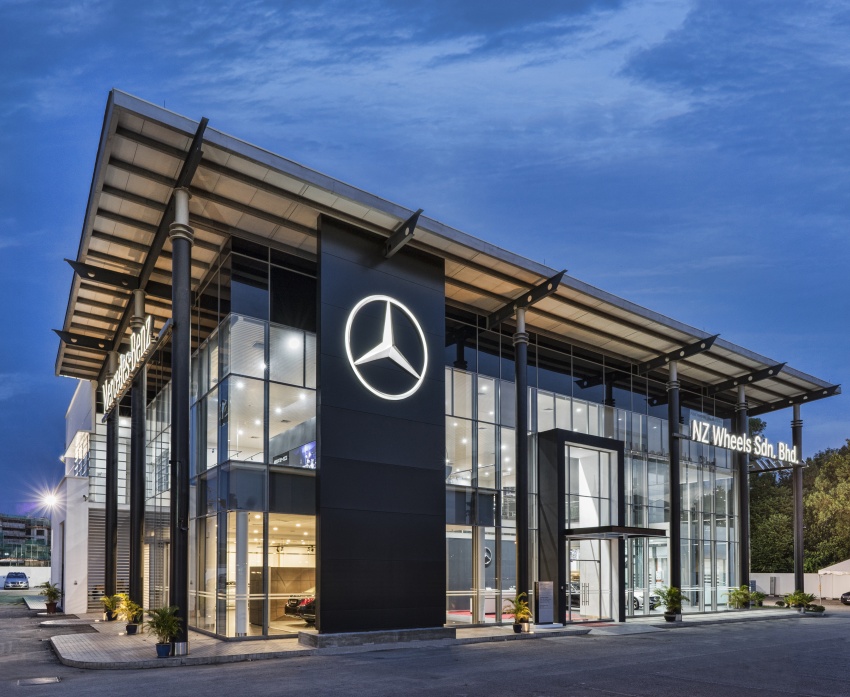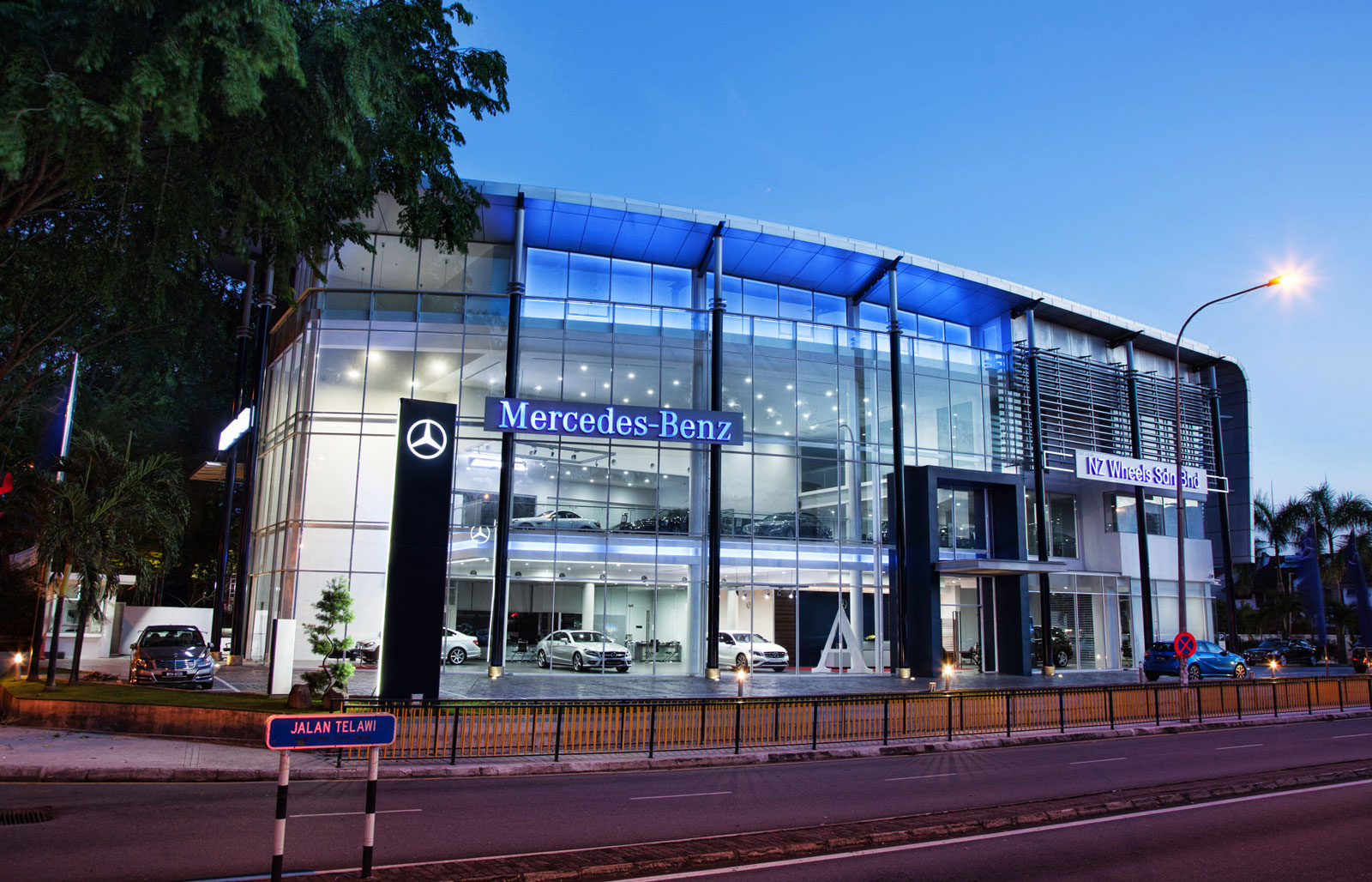 First Class Service
Whether you are in the market for a brand-new Mercedes-Benz vehicle or have one in your possession, your pride and joy deserve first-class maintenance and servicing. NZ Wheels is your one-stop-shop for all the above.
We deliver excellence through our people. Our team of highly professional and motivated individuals ensure our customers experience top quality service while fulfilling every customer's requirement – from a friendly face as you come in to view a car, through to a knowledgeable and empathetic consultant when you bring your car in for a service.
Trained Personnel at Our 3S Autohaus
NZ Wheels represents Germany's leading brand of brilliance, indulging Malaysian drivers with the German marque's rich heritage. Holding up to international calibre, we reformed our flagship centre in Klang into a well-operated, refined 3S Autohaus (centre which offers sales, service, and spare parts). With 36 service bays at hand, your car issues will be swiftly resolved without having to endure days of dreadful havering and waiting.
Our longevity and success represent years of unparalleled commitment to our esteemed customers. With revolutionary facilities, quality assurance, top-of-the-line diagnostic equipment and services offered at our 3S Autohaus and other service and spare parts centres, you can expect expeditious services from our trained technicians. As our resources are perpetually evolving with Mercedes-Benz's advanced specifications and models, we mitigate downtime by having spares and the right equipment readily available for instant servicing and maintenance.
Our automotive technicians are Mercedes-Benz Malaysia-trained professionals. Each technician receives regular factory training and continuous learning on all mechanical, electrical, and electronics components of every Mercedes-Benz car. With our technicians staying current on certifications and training, they are in the grasp of the best ways to repair and service your Mercedes-Benz.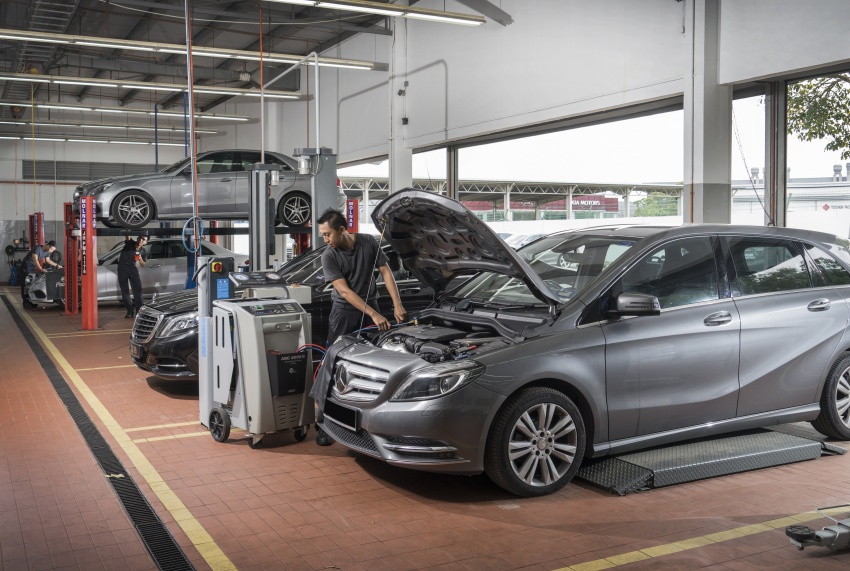 Establishing Safety & Fulfilment
Every NZ Wheels service includes a complimentary multi-point inspection. A certified Quality Check (QC) inspector will perform a thorough inspection to ensure the vehicle is at the peak of its operational and mechanical condition. Our trained technicians will also ensure your prized possession is safe to be driven by conducting emissions inspections and safety checks.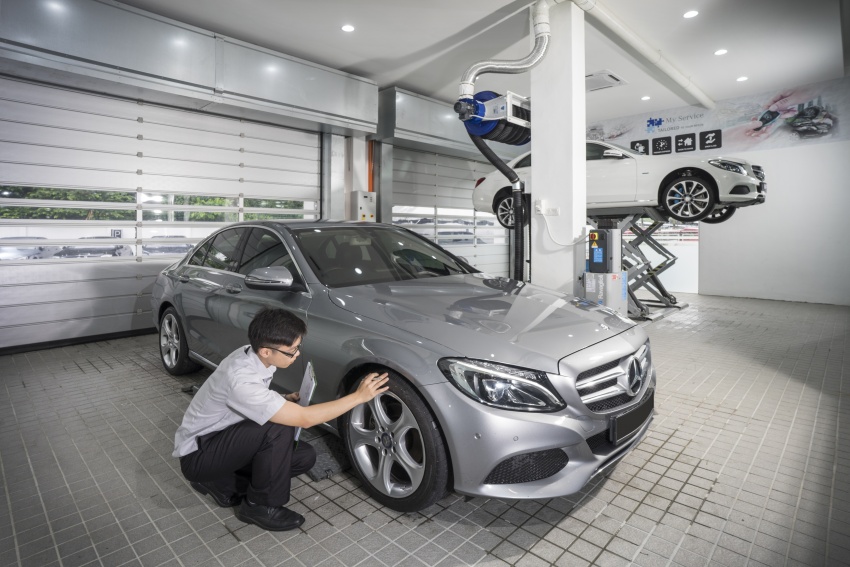 Always By Your Side
With our comprehensive insurance policies to choose from, you can enjoy expanded vehicle coverage and the security of 24-HR roadside assistance with NZ Wheels. With all being said, your lifelong love relationship with Mercedes-Benz begins with NZ Wheels Sdn Bhd.